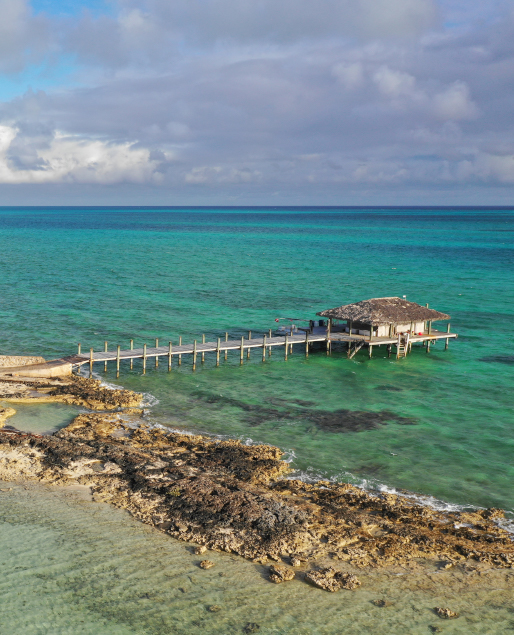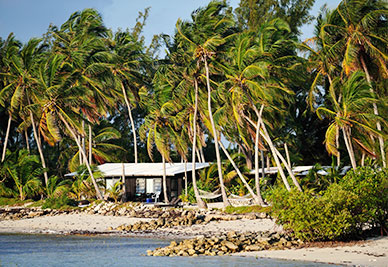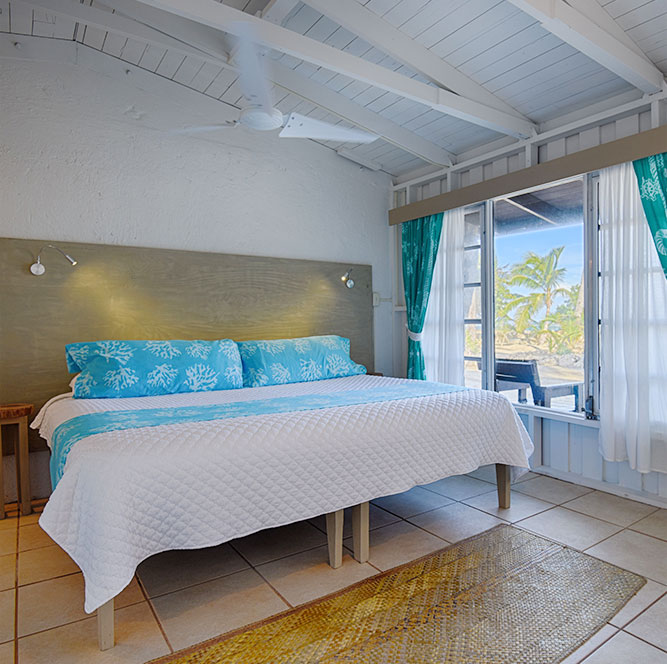 Adventures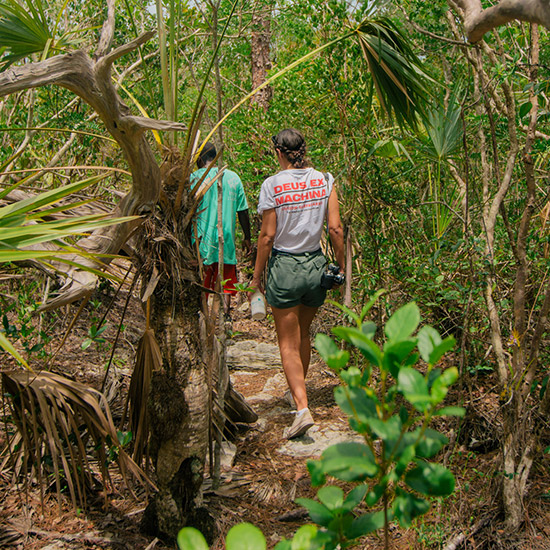 Guided Nature Tours
Andros is a Naturalist's Paradise with much to discover. We have a variety of half- and whole-day guided nature tours, including birding tours, blue hole tours and more.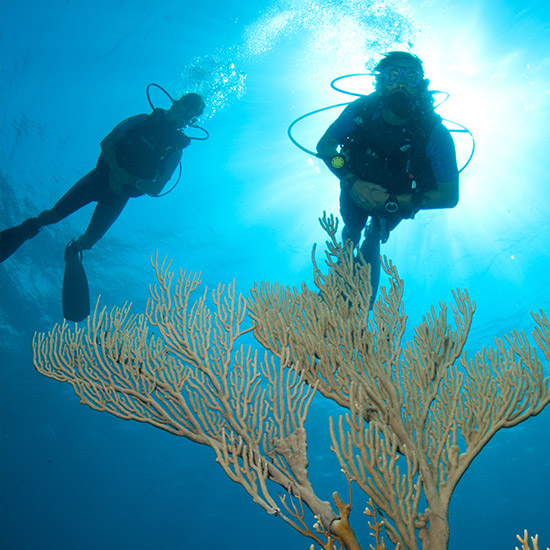 Scuba Diving on Andros
Andros Island is home to one the world's longest barrier reefs, and the second largest and most unexplored reef system in the Atlantic, the Andros Barrier Reef offers a dazzling variety of geological and coral formations.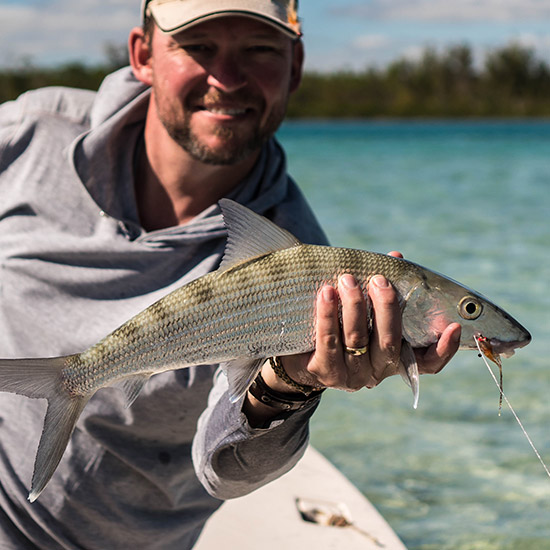 Best Fishing in The Bahamas
Andros Island, with its 140-mile long reef and its extensive inland flats offers serious opportunities to spincasters and fly fishermen. We use a team of some of the best local guides to offer the best bonefishing, reef fishing, and deep sea fishing in the Bahamas.
Destination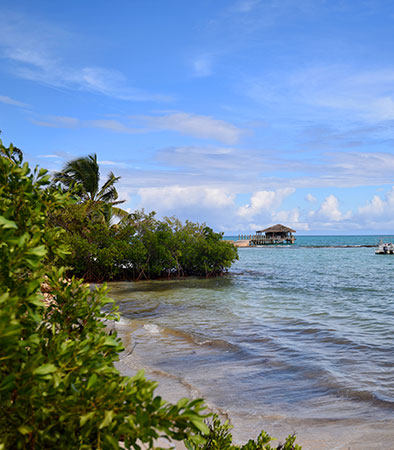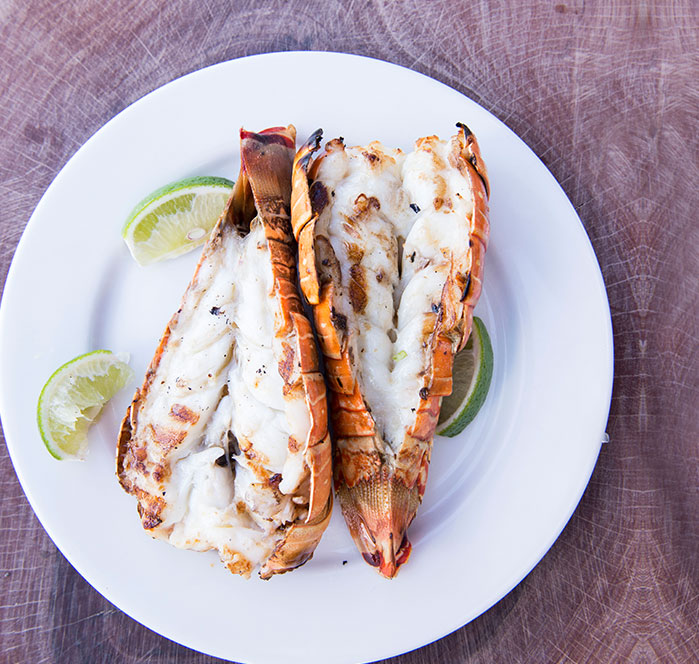 Our Happy Guests
"The Outstanding Staff"
The views? Stunning! The vibe? Fun and welcoming. The water? Warm and clear. The diving? World-class. The beaches? White, sandy, and wonderful between your toes. But the people? Oh, the people! The SHBL staff are friendly, welcoming, outgoing, and just plain wonderful. They make the stay!
"A Fantastic Holiday at SHB"
My husband and I just returned home from our 5th trip to Small Hope Bay. We had a fabulous time during our two-week stay. The staff are fabulous, the food is delicious, and the beach is beautiful. My husband enjoyed six bonefishing trips with guides and we both did lots of diving. We will definitely be back again soon!
"Another Wonderful Stay"
This was our second visit to Small Hope Bay Lodge and we enjoyed every minute of it! Great company, fantastic food, wonderful atmosphere, and friendly staff that make you feel like part of the family. Snorkeling, fishing, kayaking, blue-holing, walking on the beach—just "small hoping." We can't wait to come back!
"Feel Right at Home"
This is my fourth trip to Small Hope Bay and it never disappoints! You immediately feel you are on vacation from the moment you arrive. The staff does an amazing job of making you feel like you are family, and as if the entire resort is your home. All the cabins overlook the beach and you can see the sunrise from bed.
"An Oasis in Andros"
I showed up with my daughter for a fly fishing trip with no expectations. We were enchanted by the hospitality of the staff, wowed by the setting of this place, and blown away by the food. Our guide Solomon knew the flats and put us on some solid fish. He was not just a great guide, we now have a new friend.