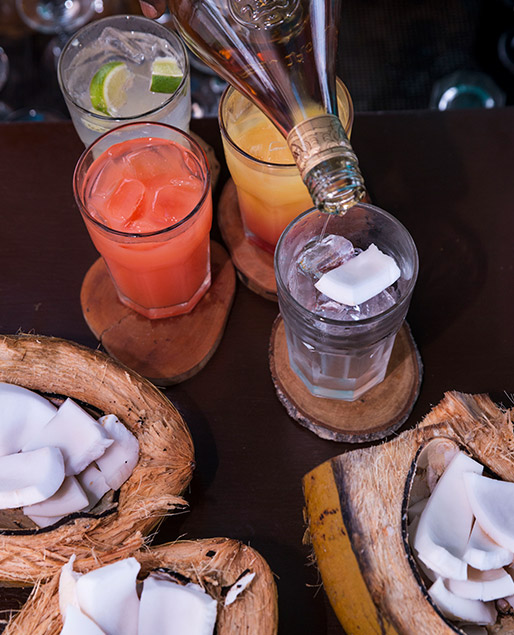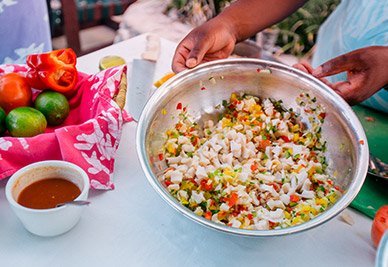 Fresh, Bahamian Fare
For the best dining on all of Andros Island, simply make your way to the lodge. From Caribbean comfort food to international cuisine, our friendly kitchen staff prepares fabulous homemade meals using the freshest ingredients. Our chefs cook locally-caught lobster and fish, and can easily prepare your catch-of-the-day too.
Dining Highlights
All Meals & Drinks Included
Gluten-Free Options Available
Kids Menu Available
All Meals Served Buffet Style
Outdoor Dining 80% of the Year
Nightly Cocktail Hour w/ Full, Open Bar
Locally Sourced Seafood & Produce
International & Bahamian Dishes
Dining
Breakfast
8:00 am – 10:00 am
Our abundant breakfast buffet includes fresh fruit, yogurt, cereal, granola, bagels, and toast. Hot breakfast items including eggs, omelets, French toast, and pancakes, with sides of bacon or sausage, ham, and grits can be made to order. Coffee, milk, and juice are available as well as a different Bahamian breakfast special every day.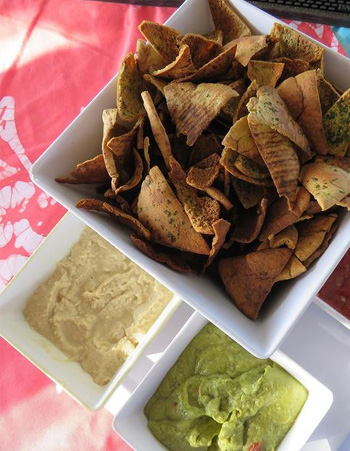 Lunch
12:00 pm – 2:00 pm
Grab a seat on our scenic waterfront patio and enjoy a delicious assortment of food. From the build-your-own sandwich and salad bar made with locally grown produce to the daily main dishes and desserts, there are plenty of tempting lunch options to choose from.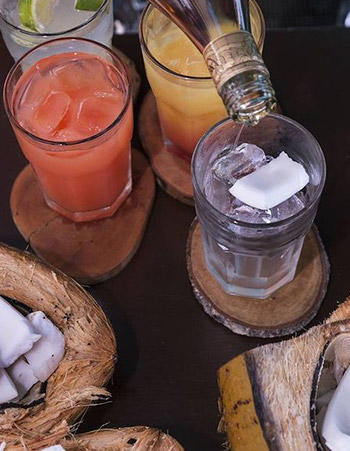 Cocktail Hour
6:00 pm – 7:00 pm
Belly up to the bar and get ready for a feast. Unwind to island music, order an always-free drink, and indulge in the best conch fritters in the Bahamas! Appetizers such as fresh vegetable crudité and spinach dips, chips with salsa and guacamole, and homemade hummus are just a few of our faves.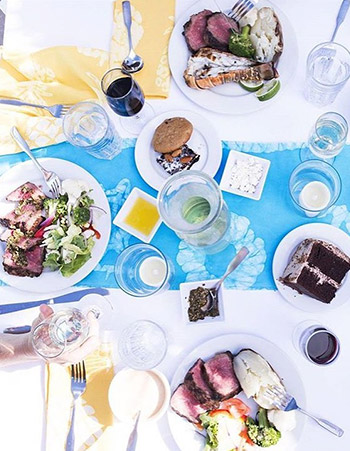 Dinner
7:00 pm – 8:30 pm
Family-style dining is our favorite way to enjoy a meal with family and friends. Dinner is served with plentiful salad options, a homemade soup, and freshly baked Bahamian Johnny Bread. We always offer one seafood dish and one meat or chicken dish accompanied by several vegetarian-friendly sides.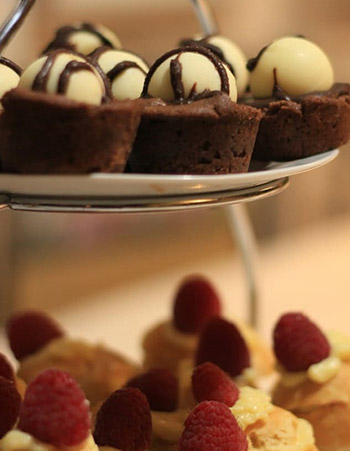 Dessert
Dessert is practically its own meal at Small Hope Bay and several options are served with both lunch and dinner. They range from delicious pies and fresh-baked cakes to tempting cookies hot out of the oven. Local treats include Guava Duff and Pineapple Upside Down Cake, and we encourage you to indulge in every bite!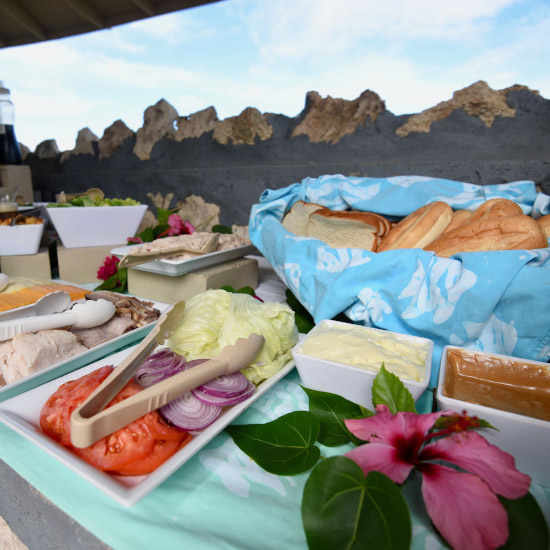 Children's Dining
Kids should enjoy their vacation too! Children under the age of 7 have dinner together in the Games Room. There are complimentary babysitters for children between the ages of 2-7 and supervised activities and games to keep the kids entertained while the adults enjoy a great meal on our terrace or in the lounge.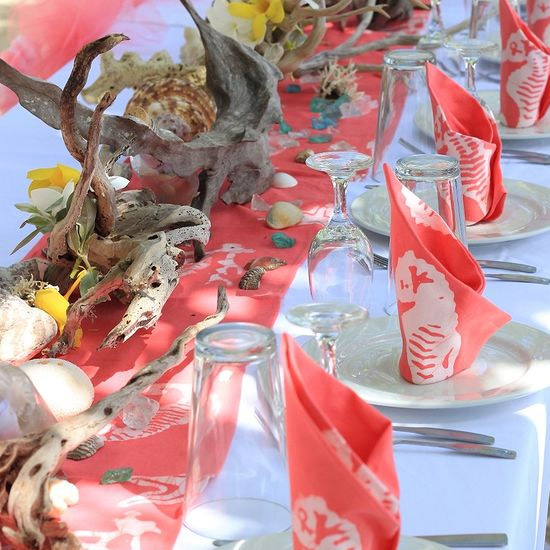 Celebrations
Celebrating a birthday, anniversary, or another special occasion? We want to celebrate with you! Let us know in advance and we'll bake a special cake and deliver it tableside with a Bahamian flourish. Or order breakfast in bed for a romantic treat.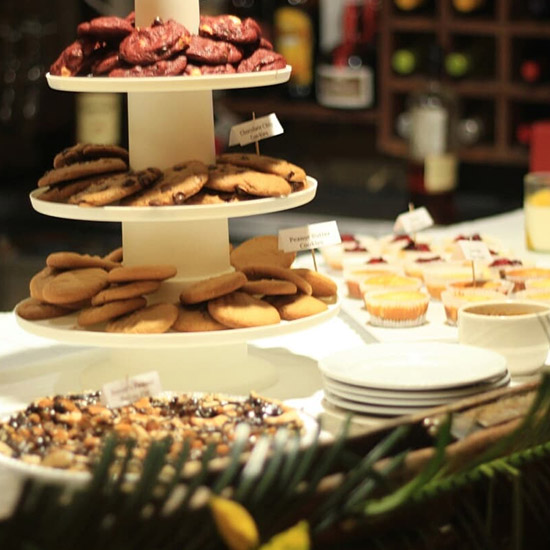 Holiday Feasts
Four times a year we go completely overboard and prepare a special holiday feast. Come celebrate Easter, Thanksgiving, Christmas, and New Year's Eve at Small Hope Bay. Menu highlights include roasted pork, stuffed turkey, grilled seafood, sauteed vegetables, and no less than a dozen scrumptious desserts!
Know Before You Go
We are happy to accommodate any dietary needs or restrictions, including vegan, vegetarian, dairy-free, and gluten-free. Simply inform us of your food sensitivities or allergies in advance so that we may adequately prepare for your arrival.